International Cooperation and Development Forum in Armenia 2017
Upcoming Opportunities in Armenia
International Cooperation and Development Forum in Ukraine 2017
Upcoming Opportunities in Ukraine
‹
›
Past Events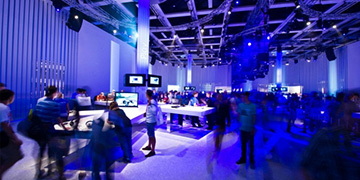 International Cooperation and Development Forum in Serbia 2017
June 13, 2017 – International Cooperation and Development Forum in Serbia: The forum for Upcoming Business Opportunities was held at the Hyatt Regency Hotel in Belgrade, Serbia. This forum was organised by DevelopmentAid and the Development Agency of Serbia (RAS) to enhance relationships betwe...
Read more
Donors Forum for Business Development in Moldova 2016
September 14, 2016 – The first annual Donors Forum for Business Development in Moldova and Upcoming Opportunities was held at the Codru Hotel in Chisinau, Moldova. The conference was organised by DevelopmentAid to enhance relationships between local stakeholders, bilateral and multilateral don...
Read more
Do you want to Exhibit

or

become

a

Forum Partner?
Organisers
DevelopmentAid
DevelopmentAid is an European organization that has been providing business intelligence tools and services related to tenders, grants and experts in the field of international development cooperation since 2007 to organizations worldwide. Spearheading innovation, DevelopmentAid has established itself as a leader when it comes to data comprehensiveness, speed, reliability and cost efficiency.
Our non-relenting commitment to quality and our continuous heavy re-investment in our services have turned us into a trusted and preferred information partner with international donors, development banks, NGOs, the private sector and individual professionals.
Contact
Have more questions?