It is argued that organizations with well-established program/project management policies are far more successful than those without these. Defined as an activity or a set of tasks undertaken to obtain a unique product, service, or result, projects are often part of programs. The latter, in turn, are part of development strategies created by modern legal entities to attain their goals. In this context, efficient project management (PM) allows companies to be better equipped to meet their budgets, stay on schedule and achieve quality standards. Furthermore, the Project Management Institute (PMI) states that PM can lower costs, improve efficiency, enhance customer and stakeholder satisfaction and strengthen competitive advantages.
To expand on this issue, DevelopmentAid, in collaboration with Dimagi, is organizing a topical webinar on Best practices for the successful management of digital projects for all those interested in learning how to deliver high-quality digital projects on time.
With over 2,000 active projects currently implemented across 80 countries and with over 20 years' experience, Dimagi is perfectly well placed to share the best practices of project management. As a socially-conscious technology company, Dimagi has helped hundreds of organizations to complete quality projects in sectors such as healthcare, education, agriculture, and social protection in both urban and rural communities. It is also the lead technical partner in developing mobile applications for frontline health workers and logistics for many large-scale, prominent development projects.
Two of Dimagi's highly experienced project managers, Lilianna Bagnolli and Dhivya Sivaramakrishnan, will join us to share their vast experience, focusing on PM tools and efficiency, budget management, deadline meeting, the difference between managing traditional and digital projects, communication challenges in project management, the importance of flexibility and promptness in decision-making etc.
Invitation to a Webinar

DevelopmentAid jointly with its partner Dimagi invites you to attend the webinar, Best practices for the successful management of digital projects, on 28 April 2022 at 4 pm (Brussels) / 10 am (Washington DC)
Key takeaways
Discover the various phases of a digital project
Learn how to prioritize a user-centered approach
Learn how to deliver high-quality projects on time
Find out how to develop communication channels and processes to share regular feedback
Speakers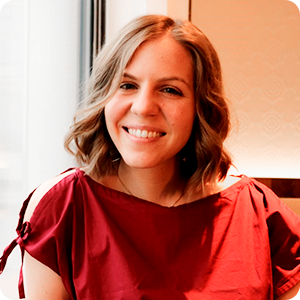 Lilianna Bagnoli, Project Manager at Dimagi
Lilianna oversees a range of digital health projects including digital tools for COVID-19 response, digitally-enabled vaccination campaigns, and mental health and well-being for health workers. She has several years of experience managing the design, deployment, and scale-up of digital solutions in the US and India. Lilianna was also selected for a Fulbright-Nehru research grant in India in 2018-2019 during which she conducted research with community health workers in India to assess knowledge and practices of child growth monitoring.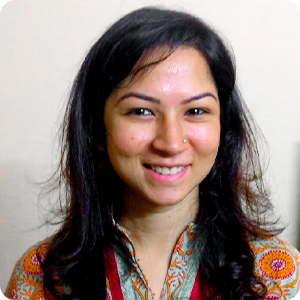 Dhivya Sivaramakrishnan, Project Manager at Dimagi
Dhivya has expertise in leading the design and implementation of a pilot as well as national-scale projects in the maternal, newborn, and child health, nutrition, and community wellness domains. With a keen interest in user-centric design, Dhivya primarily focuses on empowering community health workers and administrative personnel with digital solutions for improved program management and health outcomes. She comes with a decade of experience in the development sector consulting across various domains including livelihoods, financial inclusion, and public health. Dhivya majored in Sociology at college and was part of India's social leadership fellowship program (ICICI Fellows) where she worked on the issue of migration in India.
Host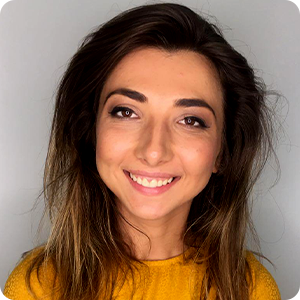 Elena Rata, External Relations & Events at DevelopmentAid.