Preventing and addressing possible misconduct within the main intergovernmental organization in the world – the United Nations – is a task that carries enormous responsibility. With thousands of employees and contractors within its 15 agencies, multiple programs, and subsidiaries across all continents (including Antarctica), this difficult job is undertaken by the Office of Internal Oversight Services (OIOS). Joining this unit is a unique employment opportunity for any individual.
DevelopmentAid, in collaboration with OIOS, invites you to join an exclusive outreach webinar on "Exploring Opportunities in Audit, Investigation and Evaluation at OIOS". This session offers an exciting opportunity to learn more about the work of the OIOS and to gain valuable insight into the process of becoming a competitive applicant. Join us for a panel discussion with six UN experts from around the globe who work in the fields of audit, investigations, and evaluation including the first female member of an EU-member state SWAT team and a former OIOS Director of the Investigations Division.
The webinar is designed for audiences at all professional levels. Candidates who meet the following criteria are very much encouraged to join this webinar:
Background in

Audit

(such as but not limited to public sector experience, ICT experience),

Investigations

(such as but not limited to fraud and corruption, sexual abuse, prohibited conduct),

Evaluation

(such as but not limited to program evaluation/inspection using various research methodologies)
International experience in these disciplines is an asset
A post-graduate degree (or a Bachelor's degree with 2 additional years of work experience)
Language skills: Fluency in English is required (spoken and written). Knowledge of French is an asset, especially in some peacekeeping missions
Knowledge of any of the other four official UN languages – Arabic, Chinese, Russian or Spanish is an asset.
In particular, the OIOS encourages women from Asia-Pacific, Eastern Europe, Latin America & the Caribbean to join its team although everyone is warmly invited to learn more and connect.
About the OIOS
The Office of Internal Oversight Services (OIOS) is an operationally independent control body of the United Nations (UN) responsible for assisting the Secretary-General, Antonio Guterres, in fulfilling his oversight responsibilities. It does so by conducting various internal monitoring activities that relate to audit, investigation, inspection, and evaluation.
The UN is one of the largest intergovernmental organizations in the world that aims to harmonize the actions of 193 member nations to achieve sustainability and peace. With an annual budget of over US$3 billion, its operations include 15 specialized agencies and multiple funds, programs, and other subsidiary bodies engaged in various development activities.
The UN is committed to recruiting a geographically diverse and gender-balanced workforce. The Organization is committed to creating an inclusive environment of mutual respect and employs staff regardless of gender identity, sexual orientation, race, religious, cultural, and ethnic backgrounds or disabilities. The UN looks for candidates who are passionate about making a difference in the world.
Invitation to a webinar

Foreword by
Mr. Benjamin Swanson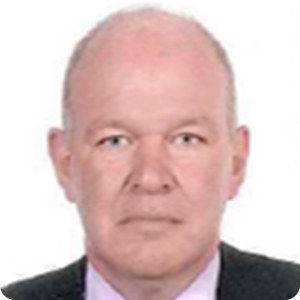 , Assistant Secretary-General at OIOS;
Ben joined the OIOS in 2013 as Deputy Director of Investigations. In 2016, he was promoted to Director of the Investigations Division of OIOS in New York where he was responsible for the development of the Division's strategic and operational plans as well as the overall management of 76 staff. Ben was then selected for the position of Assistant Secretary-General at the OIOS in 2021 where he currently supports the Head of OIOS in the performance of her functions including overseeing and coordinating the work of the three OIOS Divisions.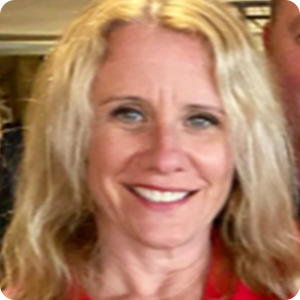 Ms. Diane Maguire, Administrative Officer at OIOS;
Diane brings over 13 years of experience in human resources management in the UN system, both in headquarters locations and in peacekeeping missions. During this time, she was part of the Field Personnel Division and worked in the UN Assistance Mission in Somalia (UNSOM). In 2015, Diane joined the Executive Office of the Departments of Peacekeeping Operations and Field Support as HR Officer. Diane is currently an Administrative Officer with the OIOS providing HR support.
Panelists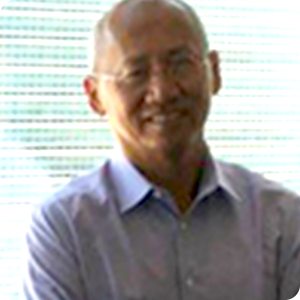 Mr. Yee Woo Guo (Singapore), Director of Inspection & Evaluation Division at the OIOS
Eddie has been an Evaluator at the UN for 20 years. During this time, he was involved in program management, planning, and implementation as Assistant Resident Representative for the UN Development Programme in Bangladesh. He began his work as an Evaluator with the UN's Capital Development Fund, evaluating local development and micro-finance programs, before joining the OIOS. He currently serves as the Director of the Inspection and Evaluation Division at the OIOS providing evaluation oversight for over 30 UN Secretariat and non-Secretariat entities, covering peace and security, humanitarian, human rights, and development programs as well as the management and support services of the organization.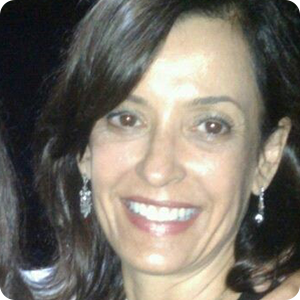 Ms. Victoria Wenzel (USA), Executive Officer at OIOS;
Victoria brings over 30 years of experience in the UN system both at the New York headquarters and overseas. In her first role with the UN, she was a Program Management Officer in the Technical Cooperation Division of the UN Centre for Human Settlements. She subsequently joined the Finance Management Support Service serving first as Finance Officer and then as the Unit Chief for the Asia and Middle East Unit in the Department of Peacekeeping Operations. She next served as Unit Chief and Administrative Officer in the Budget Performance Reporting Service in the Department of Field Support. In 2009, Victoria was promoted to Executive Officer at the OIOS. She currently oversees the support in the planning and coordination of the budgetary, financial, and human resources administration in the OIOS.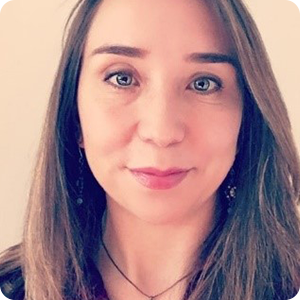 Ms. Angela Arevalo (Colombia), Evaluation Officer, Inspection & Evaluation Division at OIOS;
Angela is a multilingual evaluation specialist with 15+ years of management experience in international development. In addition to her experience with the UN, Angela has previously worked with a variety of institutions including USAID, the World Savings Banks Institute, and EuropeAid as well as private companies and local CSOs.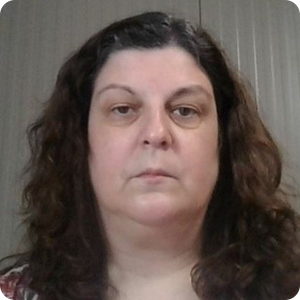 Ms. Andreea Boer (Romania), Chief of Section, Investigations Division at OIOS;
Andreea started her career in 1992 as the first female member of a SWAT team with the Romanian Police. She also served with the Anti-Organized Crime Brigade and as a criminal investigator with the Bucharest Police becoming Chief of the Strategic Planning Section and Special Assistant to the Chief of Police in 2006. During this time, Andreea served two tours of duty with the Civilian Police for the UN Mission in Kosovo and was promoted to Chief of the Internal Investigations Unit there. She subsequently transferred to New York as Investigator with the Investigations Division at the OIOS. Currently, Andreea is assigned to the UN's Multidimensional Integrated Stabilization Mission in Mali as Chief of Section/Investigations.
Ms. Lianett Diaz Luna (Panama), Auditor, Internal Audit Division at OIOS;
Lianett brings over 15 years of experience in audit and finance. She started her professional career as a Budget Officer for the US Air Force Base in Panama. Her international career path then led her to become a Corporate Financial Analyst in Panama, a Cooperative Specialist for the US Centre for Disease Control in Tanzania, a Finance Officer for the Duty-Free of Americas, and then as an auditor for the UN Development Programme. Lianett is currently based in Nairobi, Kenya where she leads and assists audits in Africa and Latin America for the UN High Commissioner for Refugees on behalf of the OIOS.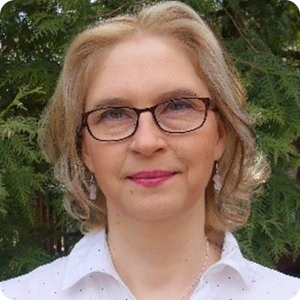 Ms. Csilla Molnar (Hungary), Auditor, Internal Audit Division at OIOS;
Csilla joined the Internal Audit Division (IAD) of OIOS in 2018. Since then, she has coordinated several thematic and headquarter audits in Europe and Africa. Recently, Csilla was promoted and will be joining IAD/OIOS in New York. Before joining the OIOS, Csilla was an auditor at KPMG for eight years and the lead at the Auditors' Public Oversight Authority at the Ministry of Finance in Hungary where for six years she supervised the preparation of the Authority's risk-based work plan, its implementation, and quality assurance reviews.
Host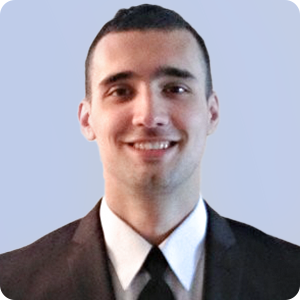 Ion Ilasco, External Relations & Events at DevelopmentAid.
This event will be conducted in English. Audiences can interact virtually via desktop, smartphone, or tablet.